We offer custom programming solutions to optimize your business. We can create dedicated applications to perform internal business processes, formulate database systems, implement web development, or any other technological system your company may need to improve functionality.
Our team will work closely with you to design a solution that works flawlessly with your existing systems.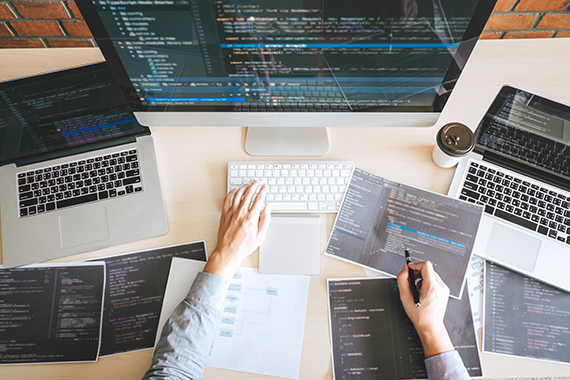 Our focus is developing solutions that have a high level of usability and user convenience. We conduct an in-depth look at your company functions and structure to find ways to make your business easier to manage and more efficient. Every programming project begins with a thorough evaluation of your business goals and objectives and an understanding of the limitations of your current technology and processes. From there, we work with you to design a custom solution that works for you.
Here are two examples of our solutions-based approach to programming:
A mid-sized city used our services to shorten an hours-long process for reporting event venue ticketing transactions. Reporting that previously required a lengthy and error-prone copy and paste process was replaced with a single click. This one-step process reduced stress and saved hours of work.
An addiction treatment provider used our services to create a system that linked incoming helpline calls via caller ID to their CRM system. This allowed the facility to provide a highly individualized response to callers and drastically reduced the number of calls potential patients made prior to accepting treatment. Before our CRM programming, patients called on average 7.8 times before they would commit to treatment. After our CRM solution was introduced, patients called on average just 2.5-3.0 times before accepting treatment.
These are just two examples of how we identify specific needs for your business that you may not have thought about or may not be aware that a solution is available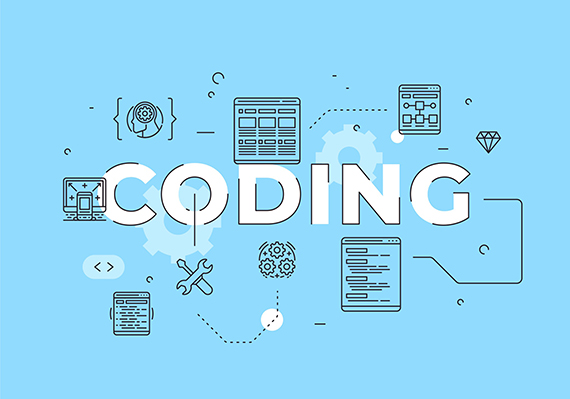 In every service we offer, communication is our top priority. You can expect that we will work collaboratively with you to understand your business needs and goals, so we can create a solution that meets your needs. We start with an information gathering session, which serves as a baseline for defining the problem and creating a solution that works for you.
We'll schedule a meeting to collect the information we'll use to develop a custom programming solution to the problem. From there, our developers and programmers will work to create a convenient programming solution to address your business problem. We'll partner with you from the planning phase all the way through implementation and testing. Contact your account executive to learn more about how we can help you.